Navathem's End
Welcome to Navathem, a world that continues to live with the effects of the Chaos from ages ago. You are a Tower Agent, set to help figure out the signs of the times and stop the Apocalypse before it's too late!
Navathem's End is a tabletop roleplaying game that uses the Powered by the Apocalypse engine with some inspiration from Forged in the Dark. In Navathem's End, you get to choose from seven different playbooks: Crafter, Command, Control, Medic, Scholar, Shield and Weapon. Each playbook contains unique skills that can help you solve the mysteries of the world. Further, you can even multi-class into other playbooks and even become a Chaos Mage, bending reality to your will with five additional Chaos Source Playbooks.
The Navathem's End handbook contains all the rules to play the game including the 7 Agent playbooks, the 5 Chaos Source Playbooks, The Movesets, a d100 table of threads for further interesting play, an intuitive advancement system, 5 stunning fully illustrated maps, more world lore, and a comprehensive guide to GMing for Navathem.
Set to release in early 2021.

Written and developed by Sinta Posadas and Pam Punzalan.

Logo art by Xrystina Marcos

Mark of the Chaos art by Xrystina Marcos
Map illustrations by Floofi.

Header art and animation by Kali on twitter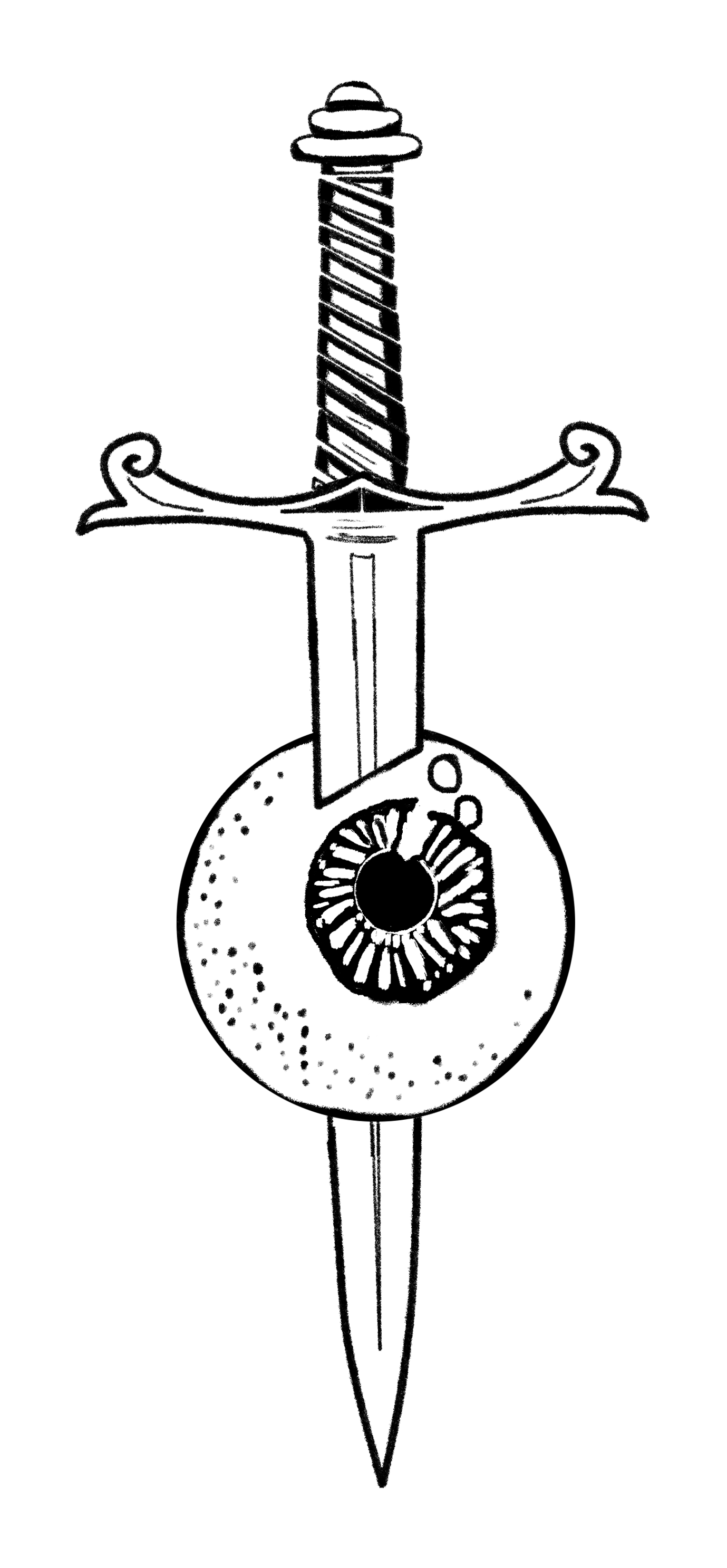 The Mark of the Chaos bears a dagger striking through an eyeball, connoting the widespread confusion that the cult caused all over Navathem and her Continents ages ago.