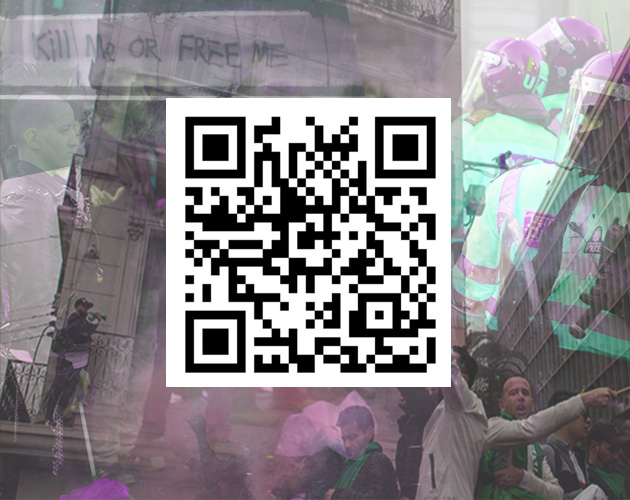 I Love You But I Can't Tell You Yet
//BEGINNING TRANSMISSION
//LOADING MESSAGE 02134328
...
....

SSBsb3ZlIHlvdSBidXQg I can't tell you yet.
See, the streets are dangerous lately. RXZlbiB0aHJvdWdoIGNvZGUsIHRoZXkgY2FuIHNlZSBhbmQgaGVhciB1cy4gCg== Everyday, the Revolution marches further. Everyday, everything changes.
I fear for many things, but I hope our love is stronger. I hope the people's voices are stronger. RG9uJ3QgZ2l2ZSB1cC4gRG9uJ3QgbGV0IGdvLiBZb3VyIHBhc3Npb24gZmVlZHMgeW91LiBNYXliZSwgb25lIGRheSwgd2hlbiBhbGwgb2YgdGhpcyBpcyBvdmVyLCB3ZS can be free of all the ways the world has imprisoned us. Do you see that future? Do you see me with it?
I want to be free.

// END OF MESSAGE

---

I LOVE YOU BUT I CAN'T TELL YOU YET is a 2-person game where you play as AI who have become instrumental to an ongoing Revolution in a cyberpunk dystopia. In this game, you must pass along important details through QR codes.

But here's the catch: you're in love.

Choose one of three main stats: Love, Fawn, or Revolt. Each stat will give you certain hidden objectives that you must fulfill throughout the course of your correspondence with your lover and certain abilities that can either help the revolution or help your own personal cause. Will you fulfill the Revolution's objectives?
The game features a clever point-buy system, where choosing a main stat grants you points in each, so you can build and optimize for a certain purpose. There are 20 possible Revolution Objectives and 12 Secret Objectives for each stat, ensuring that each session of this game will play out very differently from another. There are also 6 possible Endgames.
Will you choose Love and gun for a happy ending with your lover? Will you choose Fawn and submit to your lover and to the Revolution's whims? Will you choose Revolt and push for your own objectives? How will your love story play out?

Download
Click download now to get access to the following files: